Mobile and desktop-friendly code, Drupal, WordPress... The right technology choice in line with your needs.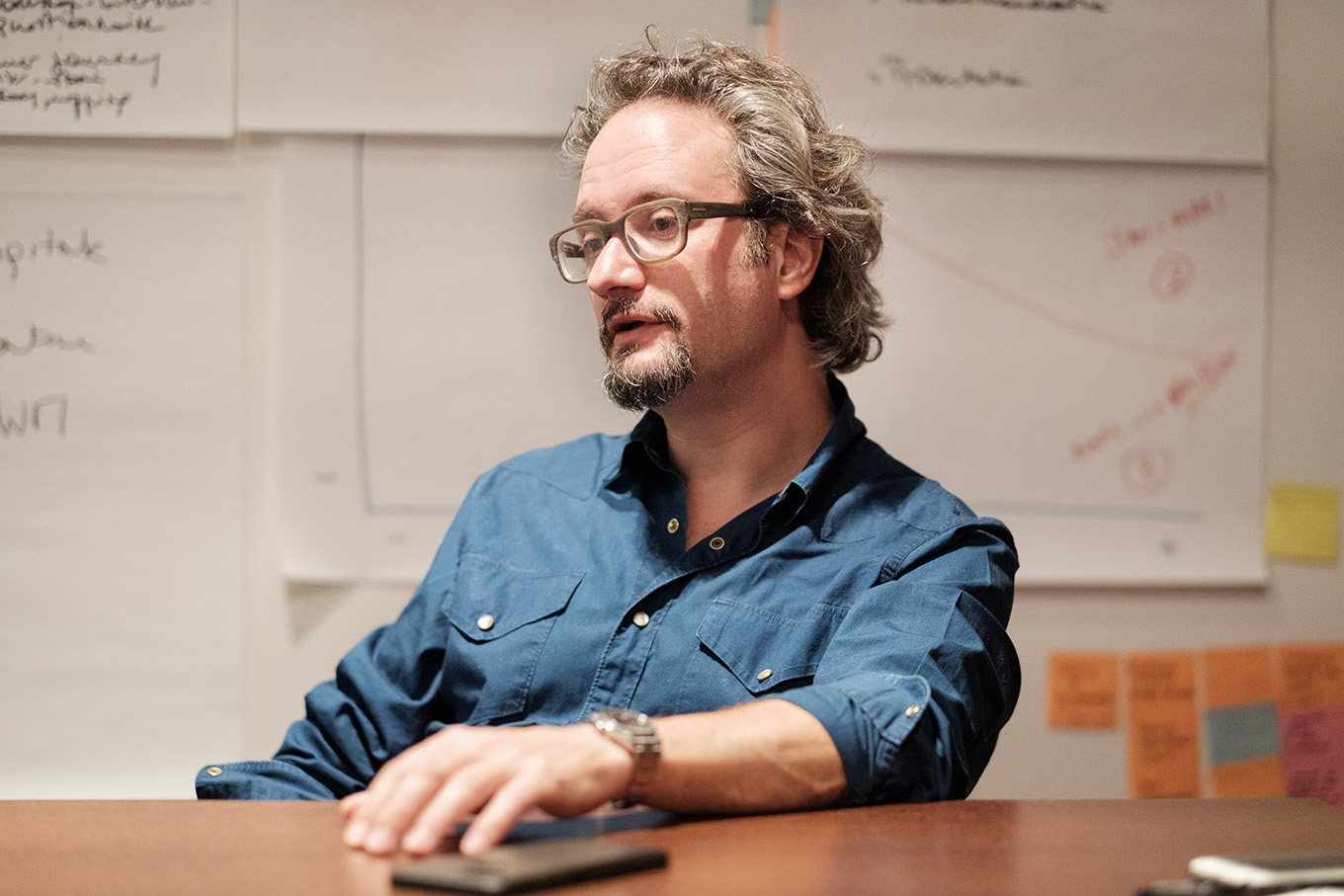 The website will adapt gracefully to all common screen resolutions (mobile, tablet, desktop) and types (touch or not), following the Responsive Design principles.
Front-end: Truly responsive, really enjoyable
We don't believe in "mobile-first", experience has taught us that both mobile- and desktop-centric development need to be prioritized to ensure an optimal experience. With the adequate balance of optimization and eye-candy, we make sure that perusing the website not only feels right, but it feels good as well.
But achieving a top-notch rendering for a specific screen size, ratio or resolution is not enough - the best-case scenario is only one of many.
We also focus on making sure that the site will gracefully degrade once confronted with the real world out there, full of old and exotic devices running on sometimes unreliable and remote networks.
Finally, we are convinced that the website shouldn't only be usable for all devices, it should also be useful to all users: accessibility best practices will be implemented to welcome all types of visitors.
Back-end: I've a feeling we're not in Kansas anymore
Times have changed, and while the web is more central than ever to our access to information, the static HTML output of yesteryear is no longer delivering the experience your customers have come to expect.
When you break down the CMS monolith into specialized pieces, the project becomes agile again: a bulletproof headless content management platform, an optimized Angular front-end that can then be also distributed as a Progressive Web App to deliver a truly mobile experience. And when we join the front- to the back- using an API Gateway it becomes easy to connect to many data sources and microservices.
"I've been working with Walking Men for several years on our public websites. They are a credible & reliable partner that never shy away from a challenge and do their best to turn it into a success."
---
"Every need has a system that works best for that need. Wordpress has a simple user friendly backend but often falls short on larger tasks. Drupal scales better and has more flexibility at the cost of simplicity. Shopify & Magento are great for storefronts but lack many other features. The art of building a good ecosystem is combining the power of the right system for the right task."
---
Ecosystem: No website is an island
One size definitely doesn't fit all: The back-end can take many shapes and forms, with a specialized Web CMS such as Drupal or Wordpress fully integrated within our clients' infrastructure, connected to the CRMs and ERPs that power their company. We're happy to listen to our clients' infrastructure horror stories, collaborate with their in-house developers or chosen third-party partners, and deliver together pragmatic, future-proof solutions.
We're not in the business of selling you licence seats or chaining you to a vendor or a technology, all we care about is how well you will be able to own your product, how smoothly it will fit within your company and culture, and how happy your customers will be with it.
It's go-time: Failure is not an option
But then again, stuff breaks all the time, needs change, new threats arise whether you want it or not. With performance and security in mind, we pick the smartest, most resilient suppliers to deliver hosting solutions that will support both business-as-usual days and WTF-is-happening-out-there days.
We'll do it from A to Z on your behalf, or we'll take your company choices on board and build it with you. Either way, it will be a conversation, not a sales pitch.